Evaluate Future Opportunities
Discover new markets
It is an old saying within the BO film industry: "Today's specialty is tomorrow's commodity." One could add that the most successful players in this industry – machine suppliers as well as film producers – are those who consequently
identify trends and potential applications
evaluate business opportunities
provide special solutions
develop and conquer new markets
and thus, secure the future – their own and that of their customers.
We support our customers with profound market data and ideas for growth in old and new markets and with concepts how to run older film stretching lines with "new" raw materials profitably - in short: we help them to remain or become a "first mover".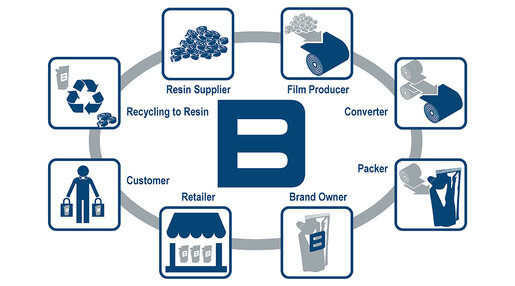 Brückner has been taking this into account for many years
...and has developed and continuously refined their "New Business Development Process":
1
Monitoring
customer & market insights, trends, networking, learning from other industries
2
Scouting
evaluation of social mega trends, derivation of technology trends, transfer to inhouse development issues (mechanics, electrics, process, new film types)
3
Market insight
market analysis, benchmarking, stakeholder requirements definition, identification of entrance barriers and success factors, technological feasibility evaluation
4
Product development and R&D
machine design proposal, line concept (pilot line trials, ITC tests), film process (lab stretcher trials, pilot line trials, laboratory examination, film samples)
5
Business plan
budget, resources, risks, time plan, sales & go-to-market strategy
One of the key factors is Brückner's overall competence in R&D: On the one hand the unique R&D environment at our premises, including the Innovation Test Center (ITC) as well as the Technology Center, both offering comprehensive R&D for all kind of film stretching technologies under one roof. On the other hand Brückner's portfolio includes laboratory and pilot lines to enable film producers to carry out perfect R&D.