Film Production Methods
Our film stretching lines produce top quality 
Our customers produce top quality film of all types on our film stretching lines, using PP, PET, PA, PE, PET-G, PLA, PVC, PVA, COC, TAC and many other polymers. Brückner offers various manufacturing methods for different types of packaging films with a wide thickness range, as well as special products, such as synthetic paper, multilayer films, capacitor films, films for optical applications, battery separator films and many more.
Film orientation in general
Wide variety of advantageous properties
A cast film is extruded from plastic granulate and stretched by applying mono- or biaxial orientation. Due to a change in the morphology of the molecular structure the films acquire a wide variety of advantageous properties as well as a reduction in total thickness:
optimal physical properties (e.g. stiffness, tear strength)
good optical characteristics (e.g. transparency or gloss)
unmatched barrier properties.
In comparison to other packaging materials, oriented films are lightweight and energy-efficient to produce.

Mono-axial orientation
Trendy shrink applications
The cast film is stretched either in longitudinal (MD) or transverse (TD) direction to attain the required film properties. Mono-axial oriented film is mostly used for shrink labels and sleeves, where it replaces paper and adhesive labels.
Longitudinal orientation of the cast film is achieved by increasing the speeds between a group of rollers, whereas transverse orientation is effected by a chain track system where clips fix the cast film during the stretching process. Brückner offers a variety of in- and off-line solutions for various polymers such as PET-G, PVC, PS and PLA.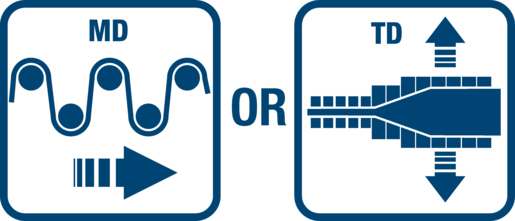 Sequential orientation
Speeds up to 600 metres per minute
Sequential lines first stretch the cast film along the direction of the machine through a system of rollers; the stretching is achieved by increasing the speeds between groups of rollers. Then the MD-stretched film enters the tenter, an oven-like device which uses a chain to grip and stretch the web in a transverse direction on diverting rails.
This is by far the most common of all orientation methods. Since the early days of biaxial stretching, Brückner has set the standards in this highly specialised field: with line width up to 10.4 metres and speeds up to 600 metres per minute - the largest, most flexible and fastest production lines ever built.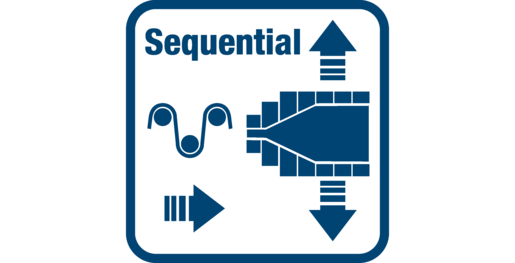 Simultaneous orientation
A new level of freedom
Simultaneous systems stretch the film in both directions at the same time. The mechanical systems for simultaneous stretching have limited yield and stretching forces as well as low flexibility due to the limitations of the complex solutions.
This situation led Brückner to develop its unique LISIM® technology (Linear Motor Simultaneous Stretching), using linear motors driving clips without any mechanical connections.
This drive principle allows a new level of freedom when manufacturing high-quality simultaneously stretched film in fast and flexible production.
Since 1998, the LISIM® pilot line and production lines have been successfully in operation, providing ample proof of the excellent film properties and high reliability of this system: for various polymers (PP, PET, PA), numerous applications (packaging and technical) and diverse markets.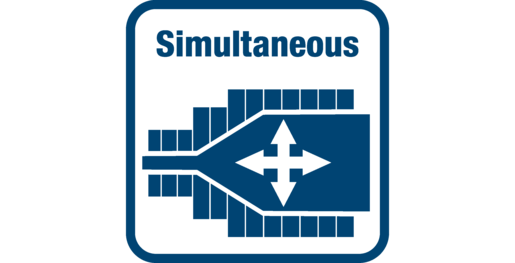 A Deeper Insight
Already a bit older but still state-of-the-art
In use for Brückner since 2007 - highly praised by our customers: The film "A Deeper Insight" shows how films are produced on Brückner Maschinenbau lines. Although it is a bit older, it is still state-of-the-art.