Brückner Services
Excellent support from the very beginning
Your investment in film stretching lines is valuable, the availability of your equipment and processes 24/7 all over the full lifecycle is vital and your markets are full of opportunities and challenges.
We strive for excellence with our service offers to fully support you in this industry so you are able to concentrate on your major tasks – to produce and market films profitably.
Financial Engineering
Sound financial solutions for our customers
We not only sell film stretching lines to our customers. We also provide support in finding the right financing solution for your project. Whether based on short-term credit facilities, government supported buyer's loan, leasing or alternative financing structures via supranational banks – you will benefit from our extensive knowledge.
We have longtime experience in global financial markets, excellent contacts with over 100 international financial institutions and close relationship to major export credit agencies, such as Euler Hermes. If your project is located within the European Union, you may use our wide network of partners to identify investment grants and incentives.
Until now Brückner Maschinenbau has been able to realise more than 60 projects on all continents (apart from Australia). A total value of approximately 800,000,000 Euro. The most varied requirements have been accommodated: from the newcomer with a greenfield project to the well-established film producer, buying his newest line.
Your benefits:
The best contact to well-known consultancy firms – reliable data for feasibility studies
An in-house department with experienced finance specialists – tailor-made solutions from one source
The first choice for many banks – a large choice of finance partners
A long-standing partnership with Euler Hermes – the best possibilities for state support of the financing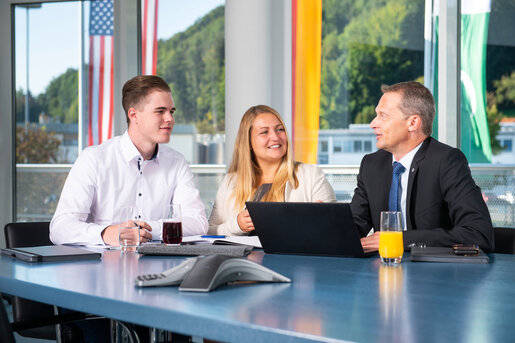 Engineering Services
Comprehensive expertise
When investing in new machinery or services, our customers expect a reliable and innovative partner. We have been at the forefront of engineering progress for decades and have proven our expertise in nearly 800 successful projects worldwide. We stand for high-quality standards at every stage of the project:
Building layout consulting to optimise material flow and logistics
Plant engineering based on our vast experience and the latest industry standards
Project engineering including equipment and utilities section
German workmanship with excellent quality assurance
Project management with mandatory, reliable time schedules
Profound process expertise
During all project phases we guarantee strict adherence to agreements and contracts as well as the absolute confidentiality of our entire team regarding the specific engineering of your tailor-made line. You can be sure of being on time and on budget, and of producing A-grade film quality from the very beginning.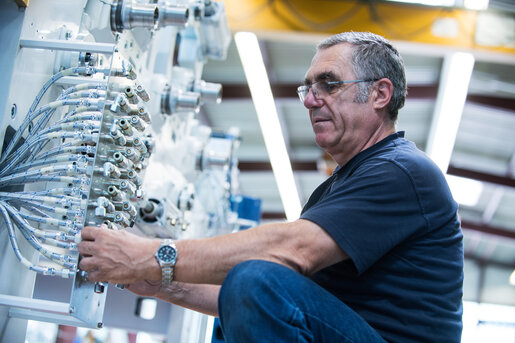 Lifecycle Services
Support at every stage of life
Full lifecycle support for a maximum line availability
On-site service: Experts' know-how keeps your production up and running
Spare parts: Maintain quality and value of your line with genuine spares from Brückner
Upgrades: New technical features of brand-new Brückner lines are available for existing lines
Clip and chain overhaul: Preserve your investment
Energy, process, line and spare parts audits: Economical and future proof production
Preventive maintenance: Extend machine life time
Used equipment: New life for old, but reliable machines
Line conversion: Turn your old line from a break-even scratcher into a profit maker
Line relocation: Wherever you want to go
Flexible remote service packages: e.g. 24/7 service hotline, remote check of IPC system by Brückner experts, pre-paid account for support working hours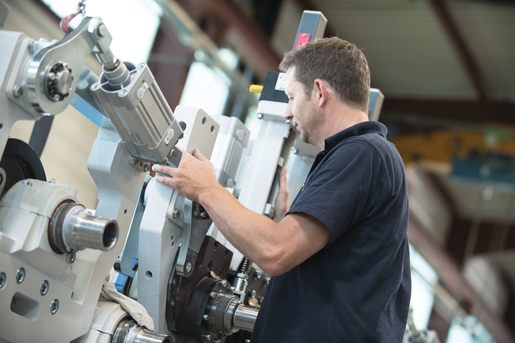 Benefits
Keep the line's performance at the highest level
Reduced use of energy and resources
State-of-the-art technologies available and adapted for existing lines
Long-term and trustful relationship with the customer