Be innovative - be BOPE
Sustainability & Recyclability
Brückner Maschinenbau has developed mono-material packaging solutions to close
the life cycle of plastic packaging as requested by brand owners and legislations.
Besides the state-of- the-art materials BOPP and BOPET, a new opportunity is opening up with BOPE:
100% mono-material packaging – best recyclability – minimal impact on the environment.
READY FOR CIRCULAR ECONOMY
Design for recycling is highly requested from politics, leading brand owners, retailers and converting industry to fulfill their 2025 commitments. Here PE has an evident advantage: Until today, PE-LD is the only available flexible packaging recycling fraction with widely spread collection systems.
PE-mono-material packaging has immediate access to the existing recycling streams
PE materials are performing best in mechanical recycling due to low degradation
PE flexible packaging has lowest impact on environment (CO2 and VOC emmissions, water, energy)
PE is suitable for chemical recycling
Besides the advantages in recycling, PE grades from biological resources are available.
From bilateral teamwork with raw material suppliers, masterbatch specialists, film producers and converters to more complex co-operations along the value chain: Brückner is involved at many levels. Thus, the best possible PE raw material for the biaxial stretching process with optimal film properties has been developed. The results have been transferred from the laboratory scale to production lines by upscaling and finalized in the BOPE/BOPP hybrid line layout.
DOW
Dow and Brückner are working together to develop linear low and high density biaxially oriented polyethylene (LLD-BOPE, HD-BOPE) as well as barrier solutions for BOPE. All three applications have been tested at Brückner, using the laboratory stretcher KARO 5.0 as film development and pilot line, and successfully transferred to a production line.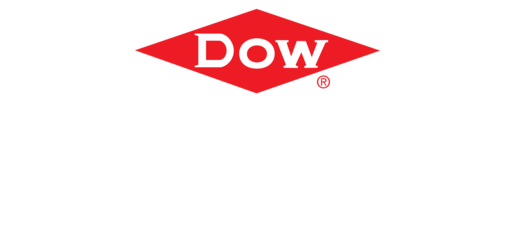 LYONDELLBASELL
The collaboration between Brückner and LyondellBasell targets the development of advanced solutions for mono-material packaging based on HDPE products and a variety of masterbatches for BOPE films.
These BOPE films will be used for laminated mono material structures for flexible packaging to improve functionality and recyclability.
LyondellBasell (NYSE: LYB) is one of the largest plastics, chemicals and refining companies in the world. LyondellBasell sells products into more than 100 countries and is the world's largest producer of polymer compounds and the largest licensor of polyolefin technologies.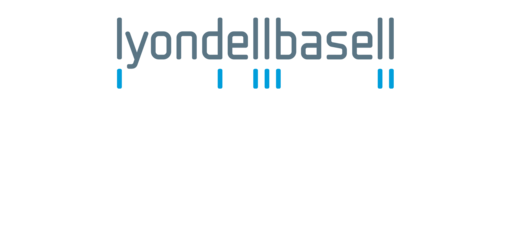 MITSUI
ADMERTM and TAKELAC™ by Mitsui Chemicals Inline Coating (ILC) is THE answer to BOPE film manufacturers for circular economy.
The alliance of innovative filming, metallizing and high-performing water vapor & oxygen barrier allows the production of low cost recyclable films.
Our barrier solution will help to realize transparent designs in flexible packaging while extending the shelf life of food.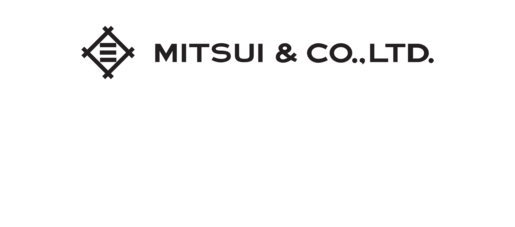 NOVA CHEMICALS
BOPE-HD is a transformative technology that is ideal for use in food packaging, heavy duty sacks, e-commerce and other demanding applications. NOVA Chemicals developed the first HDPE resin technology specially for the Tenter Frame bi-ax film process. This resin enables the manufacturing of all-polyethylene recyclable multilayer films with the physical performance of biaxial orientation. In addition to BOPE-HD, NOVA Chemicals also offers BOPE-LLD grades.
To bring BOPE-HD films to market, close collaboration between Brückner and NOVA Chemicals on resin and film structure designs as well as process conditions was required. A joint project with NOVA Chemicals, Brückner, and bi-ax film producer Polivouga resulted in an all-PE stand up pouch consisting of a stiff BOPE-HD print web.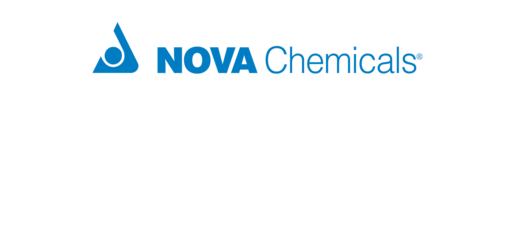 SABIC
Brückner and SABIC already collaborate for a long time to create sustainable solutions for the packaging industry. One solution that has been jointly developed and presented during the K-show in 2019 is a TF-BOPE film based on SABIC's LLDPE BX202, and new solutions are currently under development together.
During the latest cooperation, Brückner successfully tested SABIC® certified circular PP polymers certified derived from used plastic, part of the TRUCIRCLE™ portfolio, as a direct drop-in solution for biax-film applications.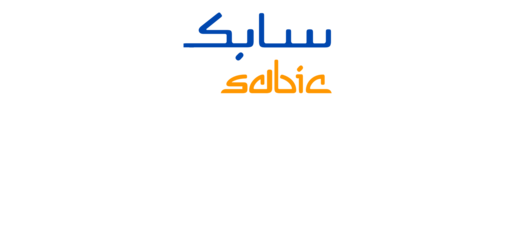 AMPACET
Concerned about sustainable development, Ampacet saw in the emerging BOPE film technology and applications an opportunity to collaborate with brand-owners and packaging manufacturers on improved mono-material packaging designs for a Circular Economy. With the support of Brückner and the access to the BOPE pilot line, Ampacet developed and validated Biax4CETM portfolio of masterbatches dedicated to the bi-oriented polyethylene film process and end-uses. BIAX4CETM product range makes part of Ampacet sustainability program representing the company global commitment to sustainable development.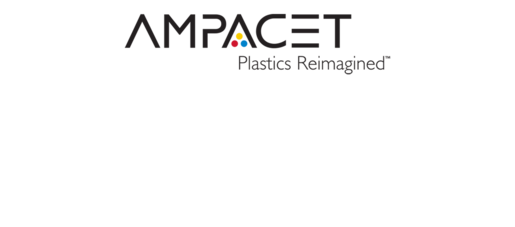 CONSTAB
CONSTAB® Polyolefin Additives GmbH, member of Kafrit Group, is a globally leading producer of masterbatches and compounds for the plastics industry, with a focus on sustainable BOPP and BOPE applications.
By continuos collaboration with Brückner and its partners throughout the supply chain, CONSTAB® has established itself as the pioneer in BOPE-related masterbatch technologies. Both, the product expertise and service quality, constitute CONSTAB® as a preferred partner in developing new and innovative BOPE-film applications.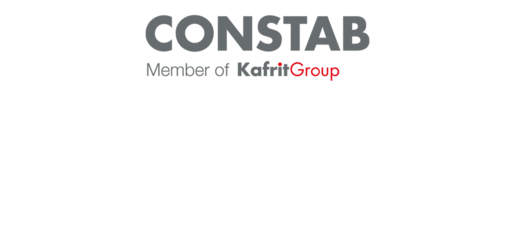 TOSAF
Tosaf is currently launching a portfolio of BOPE masterbatches that includes slip, antiblock, antistatic, antifog, matte and white. Tosaf did successful run trails, conducted at Brückner, to validate the processability of its new BOPE MBs, and have provided Tosaf's R&D team with the confidence that they meet all optical and functional properties – with no interference with mechanical properties whatsoever. Tosaf has simulated the production of BOPE films, using one of the most professional production lines currently in the market. This simulation serves as a further indication that Tosaf's new masterbatches are qualified for BOPE applications. Furthermore, these additives' suitability for bi-oriented production lines will ensure their suitability for in-line blown MDO films, which show signs of becoming yet another important future production trend.
PLASTCHIM-T
Recyclability within a circular economy is the future of flexible food packaging. Polyethylene is the most widely used and adaptive plastic for all applications. Due to the cooperation of main resin producers (such as Sabic , DOW , Nova , LYB) with the leading film stretching line supplier Brückner Maschinenbau, polyethylene is presently going to be available in the bi-oriented form BOPE. PlastChim-T and Ticinoplast are working together under a long-term industrial agreement and have joined their forces with resin producers and Brückner to design and produce BOPE films. The common goal is to match the requirements of the converting and packaging machine manufacturers and to offer sustainable packaging solutions to brand owners. The new packaging structures – either monolayer or multiple laminated layers – shall provide good printability and sealability, excellent optical and mechanical properties, OTR and WVTR barrier properties (through primerizing and coating), anti-fog and anti-UV properties and much more.
Polivouga
Brückner is our key partner on the development of Helix® BOPE ­film product range, with their full support, we have been able to develop a portfolio of solutions to achieve a full Polyethylene mono-material structure, when different substrates mechanical properties are required.
Helix® BOPE ­film LLDPE and HDPE based grades, offer supreme high stiffness, high transparency, low haze and unique tear properties.
Polivouga is a flexible packaging converter group, who offers primary, secondary, and tertiary flexible packaging for an extensive range of applications in industrial, agricultural, retail and food flexible packaging.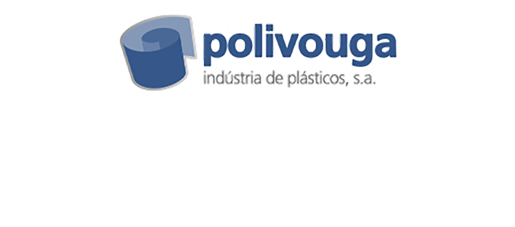 SUN CHEMICAL
The cooperation between the two companies is about functionalizing the newly developed BOPE film aiming to allow the easy transition from multi-material into a mono-material packages to focus on sustainability.
To achieve this we have improved the recyclability, by overcoming some mechanical, thermal and barrier limitation of polyolefin material vs actual plastic substrates used as primary web in multi-material package.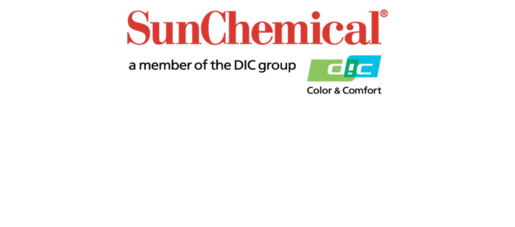 CONSTANTIA
Constantia Flexibles, vastly recognized for converting and development of disruptive Ecolam technology (high barrier, machine direction oriented-PE laminates), is supporting Brückner on the development and converting of BOPE films. For this Constantia Flexibles and SN Maschinenbau as leading FFS-machine manufacturer utilize latest innovations from BOPE-technology for generating and testing form-fill-seal pouches on basis of mono PE-laminates. Combining biax technology, film, machine and converting know-how enables the transformation of multi-layer pouches into more sustainable, mechanically recyclable PE-solutions, but maintaining complete functionality and convenience of packaging.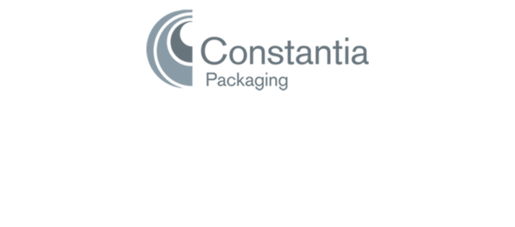 MONDI
Mondi Consumer Flexibles (CFlex) is a global market leader of flexible packaging solutions. Their products not only protect what's inside, but make it easy, safe and sustainable to use. Mondi CFlex's commitment to a more sustainable planet include cutting-edge solutions that are recyclable, reduce material consumption, waste and CO2 footprint.
Mondi CFlex has partnered with Brückner to develop a new range of BOPE films that are sustainable by design and fit for purpose. The new film grades will have defined film properties and high converting efficiencies. Mondi CFlex will utilize their different print and converting technologies in their technology centre as well as various industrial converting plants. The ultimate goal of this collaboration is to replace all current multi-material combinations with recyclable mono-material solutions that support a circular economy.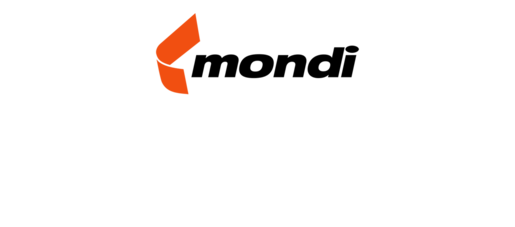 PPG
Brückner teamed up with ppg > to process the BOPE laminate on their printing and lamination facilities. At an early stage of prototype manufacturing flexible production adjustments are always recuired to secure a proper outcome. The practical aproach of both project partners not only came up with a good result but also brought up some insights for further improved conditions of better BOPE converting. Enabeling this the cooperation took a step towards increased ammounts of recyclable PE-based materials for fmcg markets. ppg > strongly invests in practical solutions for enhanced sustainable flexible packaging regarding design for recycling as well as bio-based and recycled materials. So the converter provides customers with apporaches for a circular economy as well as a reduced carbon footprint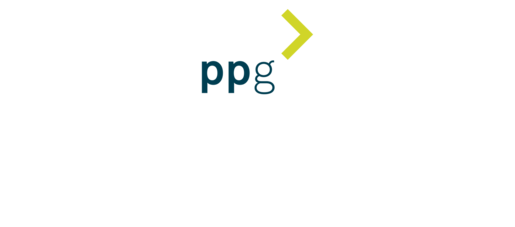 AMAT
Brückner and Applied Materials have worked together over the years, combining Applied Materials experience in R2R vacuum deposition of transparent and Al metallization barrier layers with special film types from Brückner's advanced biaxially oriented stretching equipment. These Web coating developments enable sustainable and recyclable barrier structures.
This cooperation has continued in the latest collaboration, processing BOPE from Brückner through Applied Materials tools and depositing advanced oxide coatings
Applied Materials is the leader in materials engineering solutions used to produce virtually every new chip and advanced display in the world. Our expertise in modifying materials at atomic levels and on an industrial scale enables customers to transform possibilities into reality. Applied Materials innovations Make Possible®a Better Future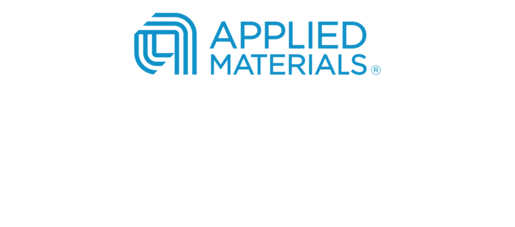 BOBST
The strong and open R&D collaboration between our companies has helped to develop a series of new generation high barrier mono-material laminated BOPE based structures for flexible packaging applications. The new substrates were vacuum coated, laminated, and printed on BOBST optimized equipment and tested to ensure they meet all industry requirements in terms of processability, barrier performance and optical quality. The outcome brings the industry closer to provide ready to recycle solutions as sustainable alternatives to non-recyclable multi-material flexible packaging.
BOBST is one of the world's leading suppliers of substrate processing, printing, and converting equipment and services for the label, flexible packaging, folding carton, and corrugated board industries.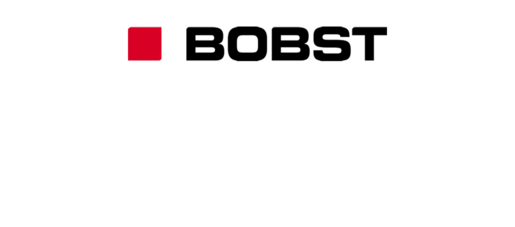 SN MASCHINENBAU
SN Maschinenbau GmbH is proud to have participated in the development of a stand-up pouch from the new BOPE materials. Initiated by Brückner Maschinenbau, SN took the opportunity to join this development of new sustainable packaging solutions from the very beginning. Everyone was very impressed with the high level of professionalism and fast implementation of the project. As a result, we quickly succeeded in producing recyclable pouch samples on standard HFFS machine from SN.
SN Maschinenbau is located in Wipperfürth near Cologne, Germany. We are a global leader in form, fill & seal machines for pouch filling of a wide range of standard products, as well as tailor made solution for all industries. With meanwhile 300 employees and our high vertical range of manufacture, we are independent, very flexible and guarantee our worldwide customers the highest quality "Made in Germany".

100% BOPE MONO-MATERIAL
Enables highest recycling material quality
PE receive highest interest from packaging industry because
Pre-condition for recycling is a mono-material packaging structure
BOPE enables 100% PE mono-material packaging by providing all required functions
Recycling advantages: PE is the only flexible packaging recycling fraction available across EU and US
Less energy consumption, less degradation are further recycling advantages

In order to fulfill all packaging requirements, two different film qualities are available.
These can be used as mono-films as well as laminates.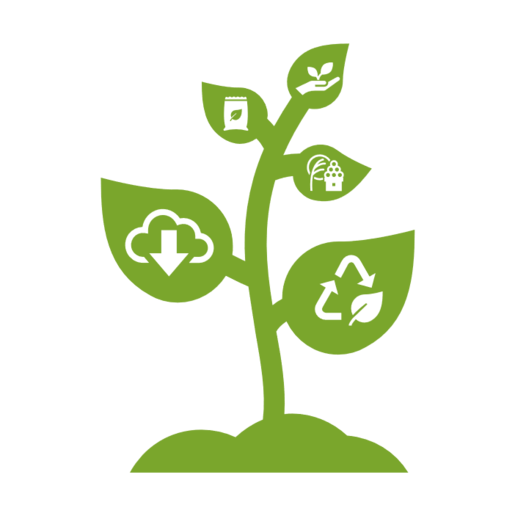 BOPE-LLD (biaxially oriented LLDPE)
Linear low-density Polyethylene
5-Layer Structure (Example)
A: LLDPE + AB
B: LLDPE + Slip
C: LLDPE + Slip
D: LLDPE + Sealing
E: LLDPE low SIT
Typical film characteristics of BOPE-LLD
Soft, sealable film
High puncture resistance
Linear tear in transverse direction
Excellent optical appearance
Improved mechanical properties
Typical film properties of BOPE-LLD
High degree of short chain branching
Density: 0,91-0,94 g/cm3
Melt-temperature: 105-127°C
Crystallinity: 35-60%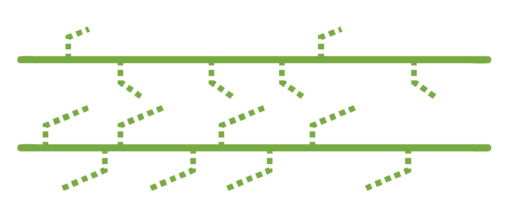 BOPE-HD (biaxially oriented HDPE)
High-density Polyethylene
5-Layer Structure (Example)
A: HDPE + additives
B: HDPE + additives
C: HDPE
D: HDPE + additives
E: HDPE + additives
Typical film characteristics of BOPE-HD
High stiffness
Excellent mechanical properties
Linear tear behavior
Good temperatur resistance
High barrier against water vapour
Typical film properties of BOPE-HD
Linear and low degree of short chain branching
Density: 0,94-0,97 g/cm3
Melt-temperature: 130-145°C
Crystallinity: >90%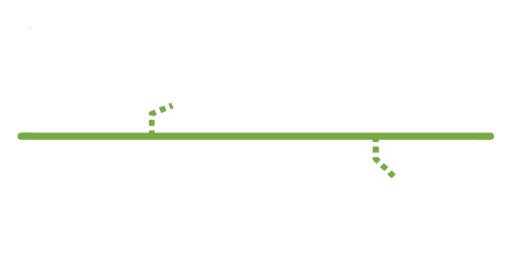 ALL-BOPE PACKAGING
A wide variety of fantastic solutions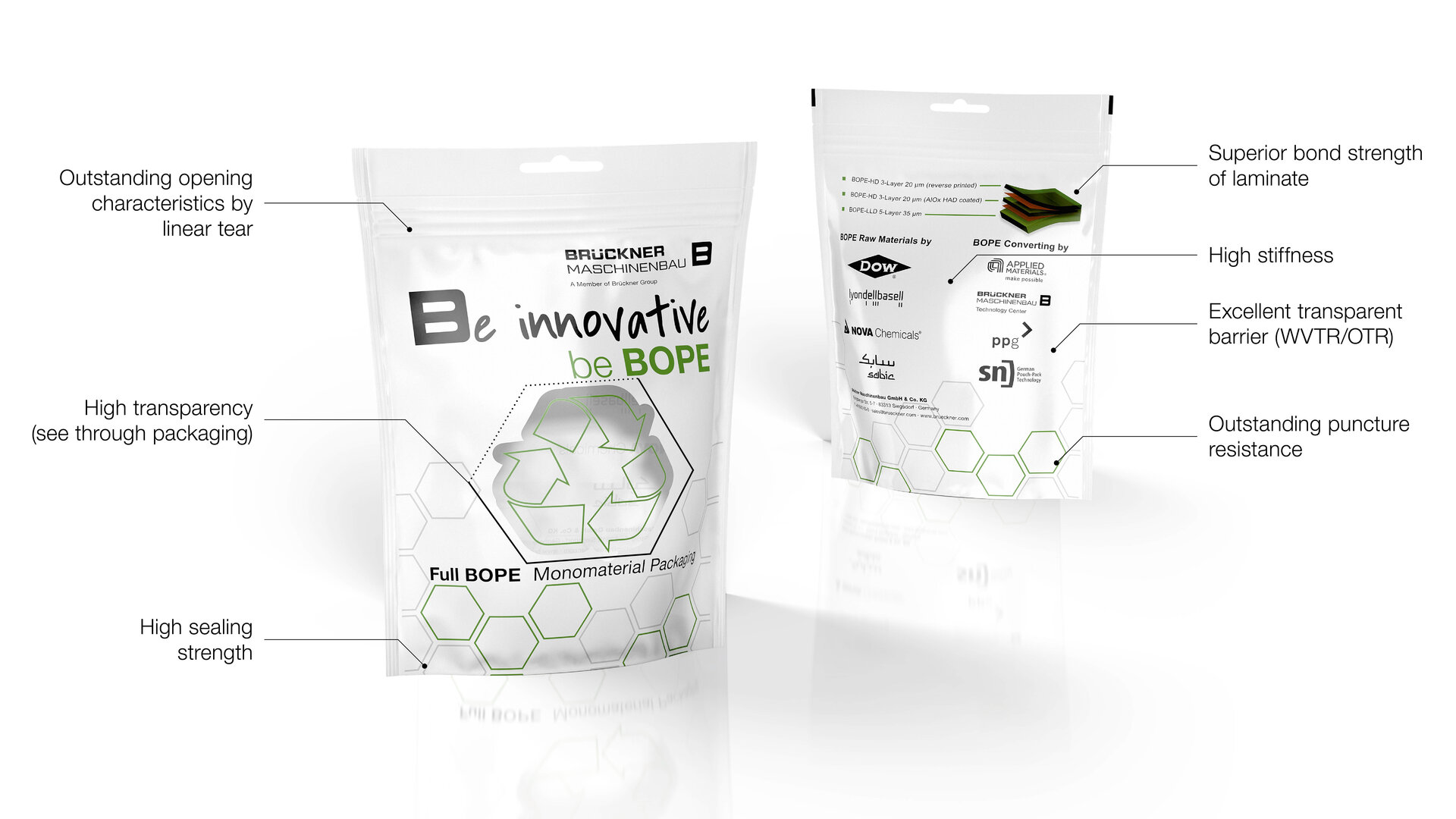 BOPE-LLD Applications
Frozen food packaging
Dry food packaging
Pasta & rice
Confectionary and snacks (cookies, candys)
Sealable film in laminates
Puncture resistant film in laminates
BOPE-HD Applications
Flow Packs (VFFS, HFFS)
Pouches (with/without spout, with/without zipper)
Lidding film
Labels
Twist wrap
Many more packaging applications are just in the developing or even market indroduction phase.