Mission & Vision
Our goal: Long-term relationships with our customers
Our decisions are based on commercial considerations since economic success is vital for the continuity of our family-owned, independent company. In combination with long-time solidarity with our customers and partners, our commercial success is of benefit to all.
But we are also aware of our social responsibilities. Our guiding principles include respect for people as individuals, consensus as an approach and cooperation as a basis.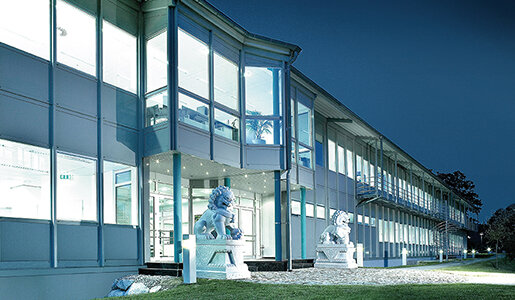 1
Competence
Through our expertise and long-term personal experience on our entire team contributes to the continous improvement of our products and services and thus to our customers' overall success.
Your benefits: Innovative solutions for a profitable film production
2
Quality
We achieve our aims of providing the highest possible quality through excellence in our daily work and the determination to improve our process continually.
Your benefits: "Made in Germany" sets the stage for your future growth.
3
Service
Our customers expect an individual, efficient and personal service on time. We pursue this goal internally as well as externally through our sister company Brückner Servtec. Excellence in service enables us to establish and strengthen long-term relationships with our customers.
Your benefits: The maximum availability of your lines.
4
Global activities
Our customers operate internationally on the worldwide stage, and so do we. We meet this challenge by thinking and acting globally.
Your benefits: Local staff, flexible to travel at short notice, follow up on any challenges without delay.
5
The Brückner spirit
Our company is characterised by its team spirit across all ranks and departments. We take responsibility in order to make things happen in a constantly changing environment.
Your benefits: A partner you can trust 100%, strictly committed to your satisfaction and success.